Support SCVN & Eat Your Cake Too!
April 30, 2021
–
May 10, 2021

SUPPORT SCVN & EAT YOUR CAKE TOO!
When you place an order with Nothing Bundt Cakes – Algonquin, SCVN will receive a portion of the proceeds.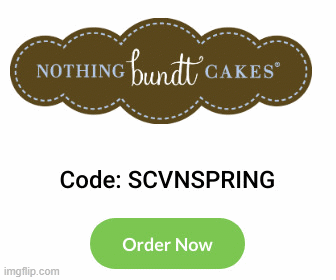 Enter code – SCVNSPRING at checkout in the Special Instructions box.
ONGOING PICKUPS & ORDER AHEAD OPTIONS
April30th- May10th
Order ahead for Mother's day & graduation parties!
Phone orders can also be placed by calling 224-678-7093, please mention this is for SCVN's fundraiser