LIFE'S A JOURNEY: A SCAVENGER HUNT THROUGHOUT MCHENRY COUNTY
Where can you find North America's largest operating demonstration railroad, the oldest, continuously open ski club in the United States, and the square from the movie Groundhog Day? McHenry County, that's where! McHenry County also happens to be the service area for SCVN! And what better way to see and enjoy everything the county has to offer than with our socially-distanced Life's a Journey Fundraiser.
Join us July 31st at the Starting Line located at the SCVN office for the kick-off of a lifetime. Hop in the car with your team to solve clues, answer trivia, and complete missions throughout the county with our Scavenger Hunt App. Earn points along the way and be entered into a drawing to win prizes- 1st, 2nd and 3rd place. Every team has a chance to win! Each team will also receive a  Swag Bag filled with goodies at our event Starting Line.
Registration closes on Monday July 26th.
McHenry County has the fourth fastest growing senior population in the state. All funding from this year's event will go towards growing our capacity to meet the community's ever-changing needs.
Purchase Tickets
SCAVENGER HUNT DETAILS:
When: July 31st 1:00 PM-4:30 PM
Starting Line: SCVN Office, 42 East Street Crystal Lake, IL 60014
Starting Time: Starting lineup begins at 1:00 PM, Scavenger Hunt Race begins at 1:30 PM
Age Range: All Ages
Difficulty: All Levels
Event Sponsors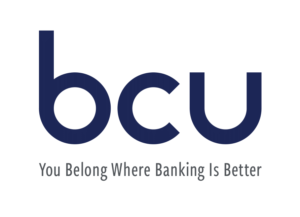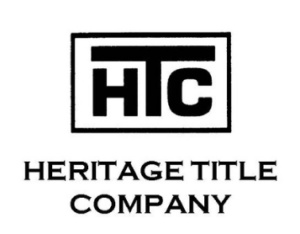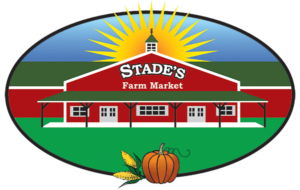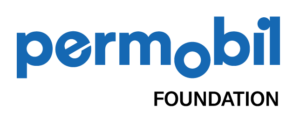 HOW TO PARTICIPATE:
Purchase Your Ticket (one per vehicle) above.
Follow the instructions sent to your email address to download the Goose Chase Scavenger Hunt Mobile App and create your Team.
Before the event, feel free to decorate your car, come up with a team name or theme, and have fun with it!
Arrive at the starting line July 31st at 1PM to check in and pick up your swag bag filled with goodies.
Scavenger Hunt begins at 1:30PM when the Goosechase Mobile App goes live.
Choose which missions you want to complete from our 'choose-your-own-adventure' mission menu!
Head out into McHenry County and have fun answering trivia questions, solving riddles, and completing photo and video missions with your team. Stick to an area of the county you know or explore somewhere completely new!
Play as competitively or as leisurely as you want— all scavenger hunt teams will have a chance to win an awesome prize.
Track your points and your opponents on our Mobile App Leaderboard.
Plot your own course and determine your own Finish Line based on the missions you pick.
Earn as many 'completed mission' points as you can before 4:30 when the Mobile App times out out and the event concludes. Enjoy the rest of your beautiful summer day!
We will use our software to tally your point total after the event ends and email you a receipt proof of your raffle entry. No need to return to the SCVN office or turn anything in!
Based on points earned, you will automatically be entered into a tiered raffle for one of our amazing, ranked prizes! Extra raffle tickets (or raffle tickets for prizes in another tier) will be available in our online shop.
Prizes (and the number of points you need to earn tickets to win them) will be posted on Facebook leading up to the event.
PLEASE NOTE:
We hope to optimize driving safety while staying aware of gas expenses by allowing each team to select their own missions and thus their own route through the county. Please consider wearing your mask when interacting with people outside of your Team.
HOLD HARMLESS & RELEASE
In participating in Life's a Journey: A Scavenger Hunt Throughout McHenry County ("the event"), I acknowledge that I am participating in the event voluntarily. I agree to indemnify and hold harmless and release Senior Care Volunteer Network, its agents, employees, volunteers and members from claims for any and all damage, injury, loss of any kind that I or any third party may suffer while participating in the event in any manner, including but not limited to, property damage, personal injury, monetary damage or loss.
PHOTO RELEASE
I hereby grant and authorize Senior Care Volunteer Network and its agents, employees, volunteers and members the right to take, edit, alter, copy, exhibit, publish, distribute and make use of any and all pictures or video taken of me to be used in and/or for any lawful promotional materials including, but not limited to, newsletters, flyers, posters, brochures, advertisements, fundraising letters, annual reports, press kits and submissions to journalists, websites, social networking sites and other print and digital communications, without payment or any other consideration. This authorization extends to all languages, media, formats and markets now known or later discovered. This authorization shall continue indefinitely, unless I otherwise revoke this authorization in writing. I waive the right to inspect or approve any finished product in which my likeness appears, including written or electronic copy.
I agree to this release without being compensated and waive any right to royalties or other compensation arising or related to the use of the photograph.
I understand and agree that these materials shall become the property of Senior Care Volunteer Network and will not be returned.
I hereby hold harmless and release Senior Care Volunteer Network from all liability, petitions, and causes of action which I, my heirs, representatives, executors, administrators, or any other persons may make while acting on my behalf or on behalf of my estate.